5 Ads That Convince Us Microsoft Has No Clue What They're Doing – Microsoft Worst Commercials
Despite hiring political advertising superstar Mark Penn, Microsoft seems to have no clue how to advertise their own products. Here're three commercials that show this. These are certainly Microsoft's worst commercials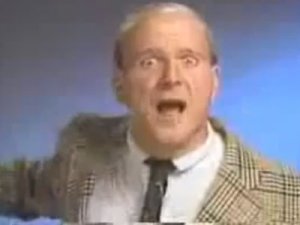 Microsoft Loves The iPhone
They say no press is bad press. This commercial for the new Lumia Windows 8 smartphone, seems more an ad for the iPhone, than for the Lumia. The Lumia gets a cursory nod by name at the end, but the iPhone plays a far greater role, and despite the narration, still seems to be the cooler phone.

Scroogled #1
Instead of emphasizing the benefits of their in-house search engine, Bing, Microsoft decided to get nasty and attacked Google in a series of ads, focussed around the buzzword "scroogled". On Youtube (ironically owned by Google), where Microsoft posted the ads, this particular ad focussed around Google shopping has 268 likes to 712 dislikes. Customers seem to be responding consistently negatively to these ads, but they just keep advertising anyway. A new scroogled ad is coming out next week. P.S I'd rather look at a Google product ad, than anything Microsoft has to offer.
As one customer put it:
"

Dear Microsoft. Spend more time improving your own products instead of simply bashing your competitors for something you yourself do.

-Sincerely everyone with a brain

"
Don't Gamble with Google
Once again feeling threatened, Microsoft launched a negative campaign against Google's Docs editor which was fundamentally flawed, and riddled with lies as to the risks of using the service. The campaign performed so poorly that by day 2 the ad was moved to the unlisted section of youtube.
Despite the move, the ad has still garnered 100k+ views, 277 likes, and 1025 dislikes, showing once again the outrage over Microsoft's controversial advertising practices. Loyal users were quick to defend Google's service. The most liked comment on the page was "I don't have any Microsoft documents to convert because they are all made in Google Docs in the first place. And the formatting is excellent", responding to Microsoft's claims that Google Docs cannot properly convert Microsoft's proprietary formats.
Outlook.com – Made For Deleting
The mistakes in this ad are much milder than in the other campaigns, but I'm still not a fan. Outlook.com is a fantastic product, with a variety of features superior to its' competitors, so I don't understand why Microsoft chose to focus entirely on the ability to mass-delete. Of all the features available. Receiving several dozen email a day, I get the overload, and the feeling of wanting to be able to quickly clear things away, but I'm still not impressed with this campaign, because I think it's narrow-sited, and it's on a relatively easy to replicate feature.
Surface: It has a keyboard that clicks on
Once again, I feel like Microsoft wasted a chance to market a fantastic product, with their surface campaign. The entire ad, which doesn't even really show the tablet in use, basically shows people clicking on the keyboard cover to a rhythm  I'm sure it was a very high-quality expensive production… but it says nothing. Microsoft is not known as a consumer products company, especially for hardware, so they should have introduced their product to the market by showing off its' features. Instead, they came up with…this. People aren't going to like when I say this, but Microsoft really needs to take some advertising queues from Apple, whose tablet ads showcase features, popular apps, and potential use cases, instead of a cheap plastic keyboard case that clicks on.

Conclusion – Microsoft Worst Commercials
Microsoft's ad struggles aren't new. In their 35 year existence they've never been able to quite focus their marketing efforts. It's time for them to take a step back and reconsider their marketing efforts, before it ruins their shot at ever becoming a consumer products company. An official representative of Microsoft was unavailable for comment at the time of this writing, but we did get in touch with one MSFT engineer, who responded "I guess Microsoft mostly released it in the wake of the upcoming Google I/O. Google is going to get a lot of press in the coming days and will most probably announce new products and services. This ad just shows the arch-rivals involved in yet another spat.".
What do you think of Microsoft's advertising?