Q&A: Why did Apple honour Robin Williams on their site?
Apple recently honored Robin Williams on their website, to mourn the late actor's death. Many asked why he, of all celebrity deaths, deserved one of the few memorial slots they dole out. I've discovered a few reasons that I hope will answer your question.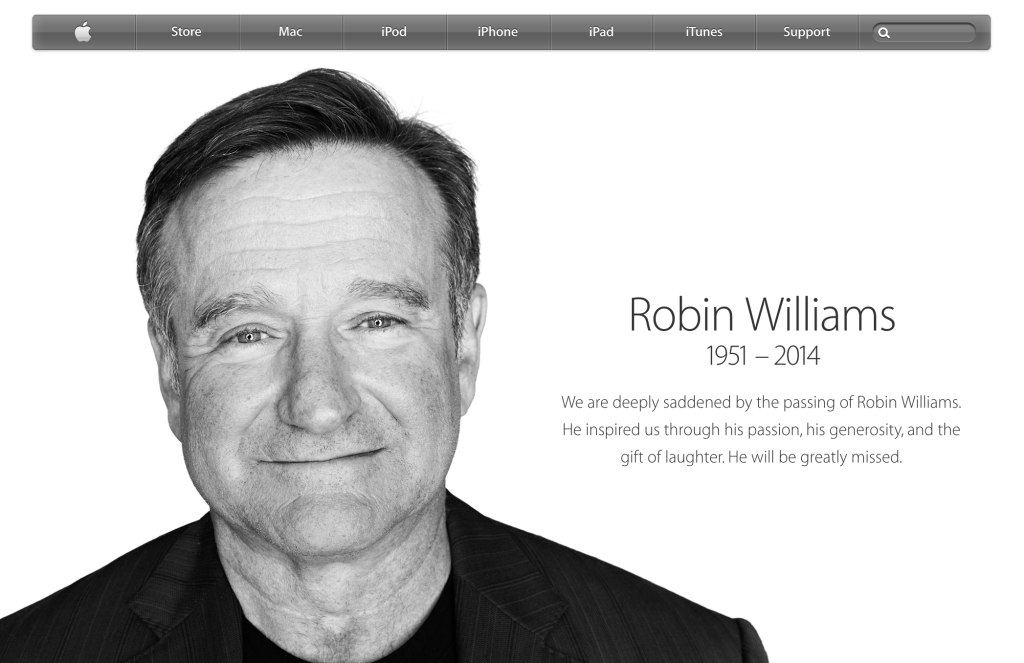 Reason #1: Success as an actor
I'll start with the two obvious reasons, the first being his tremendous success as an actor. He was in dozens of successful films and TV shows, and won numerous awards for his performances. He saw great success as a comedian, but he also found success in serious roles. He was a film icon/
Reason #2: Tragic Death
His death came during the prime of his career, and was a tragic end for someone who had brightened so many lives. Tragedies like these are often the ones that receive the most attention.
Reason #3: Recent work with Apple
Apple's latest big marketing campaign, "What will your verse be?" centers around a voiceover performed by Robin Williams. Robin Williams's vocal talents are critical to the ad, so he had a material role in working with Apple, and thus has a real connection to the company.
Reason #4: He was a big fan of Apple
Robin Williams was a vocal fan of Apple products for years and years. In addition to just owning Apple products, he was a frequent attendee of Macworld – a conference that was once the center of Apple Fandom.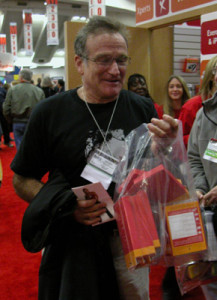 Tl;Dr
Basically, Robin Williams was, in addition to being a great actor a fan of Apple, and Apple was a fan of Robin Williams. They did business together (think of how many times Mrs. Doubtfire has been rented on iTunes),  and in return, Apple decided to show some respect for him.