Tim Cook Takes Ice Bucket Challenge In Front of Employees
Tim Cook, Apple's CEO, accepted the challenge from Phil Schiller, Apple's marketing head, and took on the ice bucket challenge in front of thousands of employees at Apple's bi-weekly Beer Bash – Yes I didn't know that event existed either, but apparently it does.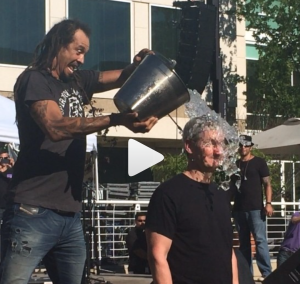 Cook took on the ALS-challenge while blasting the song "Ice-Ice Baby" by Vanilla Ice – an apt choice of sound. He didn't wimp out on the bucket either. There was a serious amount of ice and water in his bucket.
Other famous tech CEOs like Mark Zuckerberg of Facebook, and Dick Costolo of twitter have already taken on the challenge (videos of the both of them, and more linked).  There's no word on who Cook challenged, although another Instagram video later appeared, showing him dumping ice on the person who dumped ice on him.