Spotted in China: OSX Sea Lion
It started as a joke. Apple's CEO Tim Cook, long pressed as to what Apple would name its operating system when it ran out of cats (i.e Lion, Leopard), joked at a 2013 keynote that Apple's latest Mac operating system would be named Sea Lion. In reality, the new operating system is called Mavericks (after the famous California surf spot).
The joke was lost in translation, and one forger took it too far: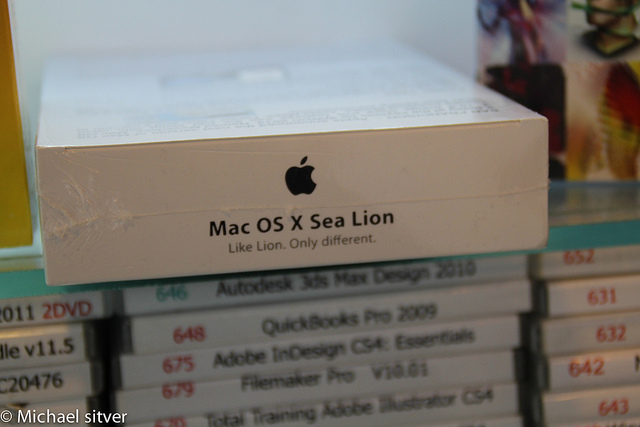 While browsing a selection of fake iPhones, colored "apple" Earpods, and other forged products, I actually came across Mac OSX Sea Lion, packaged and ready for purchase. I didn't dare find out what that forged software would do to my computer (plus it didn't fit into my budget), but I did manage to get a picture of the box. Sure enough, it's sporting the same logo as was displayed during the keynote.
Watch the video of the joke below, if you so choose.