Google Chromecast Simplifies Smart Television – Device Preview
Google released a new device today that promises to make streaming media to your television dramatically simpler, and that device costs $35. Google's original venture into television (Google TV) in 2010 involved buying a new TV or an expensive device, and was criticized for limited functionality, and complicated software. Google's next venture, the nexus Q completely flopped, once again facing limited functionality and a (really) high price tag. This new venture, on their chrome line, is a very exciting I just bought mine, and you can get one here, if you're interested.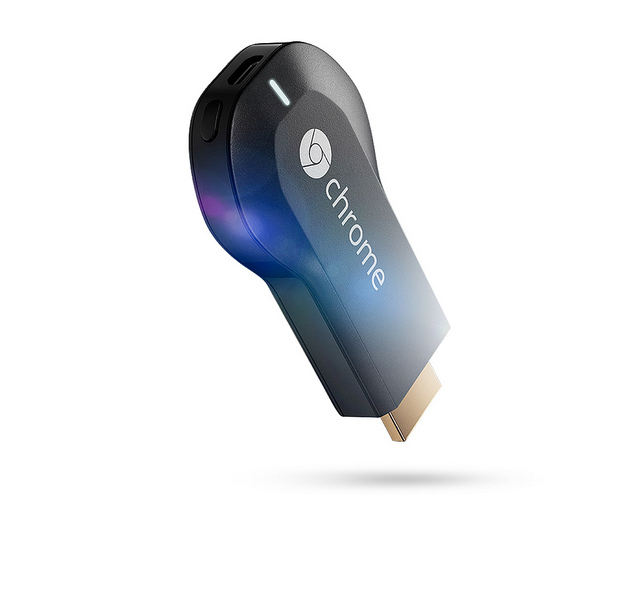 This new device, the Chromecast, promises simpler, more affordable hardware, and useful functionality. So, what does it do?
Chromecast Features:
Setup is extremely easy. Find an open HDMI port on your TV (most TVs have between two and five), and plug it in. The chromecast is barely bigger than a thumbdrive and doesn't require a single cord. From there, just set it up on your home WiFi network, and you're ready to watch/listen/whatever you plan on doing. There are no annoying remotes to deal with either. You can control it via a Mac, PC, Android, or iOS device, and it's all done over Wifi.
Apps are limited at the start, but from the start, you can stream from:
Netflix: I'm particularly excited about being able to control my netflix from my computer, while watching it on my TV.

Youtube
Google Play: Google's Version of iTunes:
Chrome: Particularly exciting. This means that you can easily browse the web on your TV.
Where It May Be Lacking:
I'm surprised not to see Hulu Plus available from the start. The users of that program are in the dark for now, although the ability to stream from the Chrome browser means that their is a lower resolution access route to Hulu. I'm also surprised not to see services like Pandora available. Still, for the price, I'd say the starting selection is more than adequate.
If you'd like to pick one up now for $35, you can buy it right here. I also bought from Amazon.