How iOS 8 is Better Than iOS 7
Today, Apple released iOS 8, and instead of simply recapping what changed, I'm going to go over where Apple improved the operating system.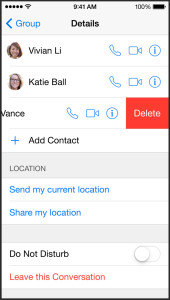 What They Were Working With
Apple completely  overhauled iOS last year. This year, they simply added in a lot of little things, to make your iPhone or iPad more capable.
Improvements to iOS in iOS 8:
In-line responses
You can now respond to messages without leaving whatever app you're in, right from a notification. You can also deal with calendar requests, emails, reminders, and even 3rd-party events, like Facebook statuses.
Messaging shortcut
From the multitasking screen (double click on home button), you're given a row of faces, representing recent conversations, and favorites, so you can quickly chat up or call whoever you'd like, from any app.
Improvements to mail
Shortcuts to make common tasks like flagging, and trashing easy. They haven't eliminated spam yet.
Quicktype
Perhaps the most heavily requested feature from Android was 3rd Party keyboards. Apple is now allowing Third party keyboards, plus something extra: Quicktype. Quicktype offers word suggestions, to help you quickly type out messages.
Quicktype adjusts to you. It bases its suggestions on how you write, and where you're writing (it's more formal in email than in texts, for example). It even adjusts based on who you're talking to (i.e your boss, vs your best friend).
Photos
Photos got a big update, but mostly behind-the-scenes
iCloud Photo Library. 5 gigabytes free. Additional starting at $1 a month.
A new way to store. My phone has about 6,200 photos, so I'm really excited about this next one. Apple will store your full-resolution photos in the cloud, and allow you to store lower-resolution copies that use all of your iPhone's screen resolution, but no more. Basically, they're letting users keep all of their photos, without having to buy 128 GB phones (not yet in existance, but I'm sure it's coming)
Edits (filters, crops, straightening) syncs to all devices.
Photo search – Find photos by searching by date, location, etc. I have photos dating back four years, and on four continents, so this is very exciting for me.
Third-party filters. Now, developers can put their filters straight into the Photos app.
Time-lapse mode. Finally, my phone can record slow-motion AND timelapses natively.
Messages
 Snapchatification: Apple took some design cues from Snapchat, and made it very easy to send photos, videos, and audio, right from messages, including disappearing photos.
Intuitive features: To listen to the new audio messages, just hold your phone to your ear.
Improved groups: You can now give your iMessage groups names, and easily add, or remove people, like a facebook group.  My favorite feature is "Do-Not-Disturb", which is codeword for "silence-annoying-people". You can remove yourself from conversations without leaving a group, and then return to them later.
Share your location. The only time I'd ever use that, would be if I was in an emergency and needed to quickly share my location. An offshoot of Find-My-Friends, Apple's old geolocation app?
You can also send multiple photos at once. That's big for me, because I send a lot of photos, and I hate having to repeat the same process to put in photos.
Family Sharing
This is absolutely huge. In the past, families had to share an iTunes account in order to share books, music or apps. Now, because family members have their own devices, that has become improbable. Now, Apple is allowing families to share content without sharing Apple IDs. Music, Movies, books, and apps. Plus, photos, calendars, and even Find-My-iPhone
iCloud Drive
Apple is getting into the cloud storage business. iCloud Drive allows you to store any document on iCloud, and sync it to all of your devices. It's very similar to Google Drive (they didn't get very creative with the naming), and it's about time this came into existence.
Health
Some would say that their smartphone is vital, but now Apple is trying to get your phone to carry your vital signs. Apple's new health App will bring together fitness data from a variety of apps, and keep track of everything from steps walked, to Cholesterol, plus allergies and medical issues.
Developers can connect their fitness apps to Health using a kit called Healthkit.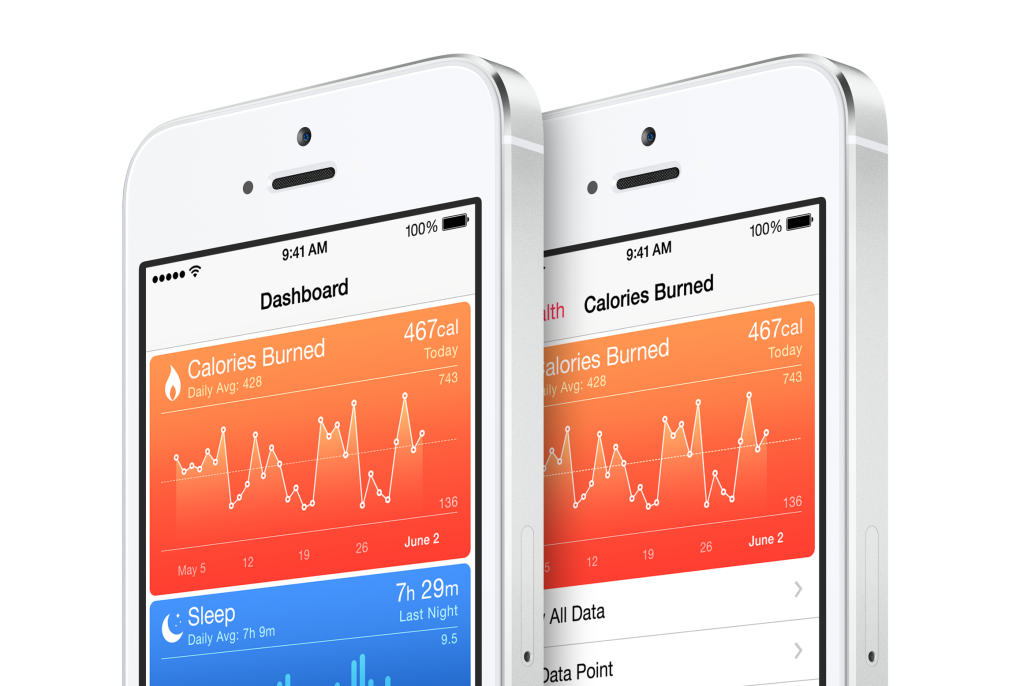 Continuity
Even Mac users are starting to trade in their iPhones for Android devices, so to stop the bleeding, Apple is further integrating iOS and Mac. For example, the Mac can now sends SMS messages as your iPhone now, and Safari for Mac can sync with Safari for iPad, and Safari for iPhone. When using your phone's personal hotspot on your Mac, you can now check your phone's signal and battery life. You can even make, and pick up phone calls from your iPhone, right on your Mac
Spotlight
Spotlight. It's great for finding apps, but not much else. Spotlight is getting a major upgrade. First of all, it will be inteligent. It will use context, and location to consider what you're really looking for. Plus, it can search all kinds of other things now, including for popular websites, apps in the app store, and movie showtimes (and Wikipedia). It even works straight from the Safari search box, which is great, because half the time I need Wikipedia anyway.
More Open
No, iOS still isn't as open to developers at Android, but yes, it's now much closer than ever. Apple released a ton of new awesome developer tools, my favorite being iCloud Cloudkit (basically Parse, specifically for iOS development). They opened up the photos app, the health app, the home, and touch ID to developers.
Although that won't mean much to users at first, within a few months, those new development tools will mean some new, amazing apps that weren't possible ever before.
Homekit
No, I can't forget Homekit, which allows you "to control supported devices in your home using Siri. That means you could use your voice to turn on lights or adjust the thermostat". That's going to be cool, once apps and tools actually come on the market.
Consensus:
iOS 7 arguably made iOS less usable. It introduced a lot of complications. iOS 8 made iOS more simple, and powerful than any previous update. I'm excited to get it onto my phone tonight, so I can tell you all about it.