Watch: Sprint Chairman's Hilarious Rant on America [ Video]
I consider the US to be an advanced nation. We gave birth to Apple, Microsoft, Google, Tesla, and Uber. So why is our internet so damn slow, and so damn expensive?
In terms of internet speeds, we're barely beating the Philippines!
Check out one of the funniest men in tech, Masa Son, chairman of sprint, and CEO of Softbank (worth $18 billion by the way), talk about his own struggle to overcome slow internet in Japan, and his frustration with American internet. He's smart, he's candid, and a bit obscene, and it's hilarious.
In his talk, Masa even took a shot at his own internet provider, Comcast, whose CEO had spoken there just hours earlier.
When describing how his company, Softbank, challenged the big Japanese internet players, he mentioned "We had no experience. No capital. Not even technology. I just had anger".
Walt Mossberg then confronted Masa about the slow speeds of Sprint, to which Masa replied "I only own the company for six months" – basically (I'm paraphrasing) "give me a break".
I think there's a chart that proves Masa's point.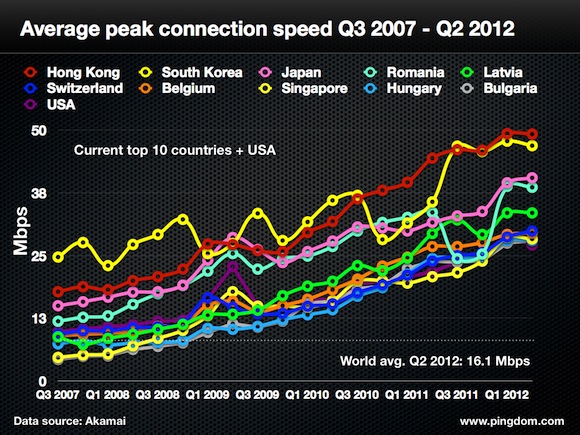 *Sign Up for fantastic videos, and the best technology, delivered to you weekly
[mc4wp_form]