iPhone 5S Camera is Insane – All about The iPhone 5S Camera
The iPhone 5S has just been unveiled (shipping September 20th), and perhaps the most amazing feature (other than the fingerprint scanner) is the camera. Apple put a lot of thought into it, and dramatically increased the quality of photo and video in every way. I'd qualify this as a point-and-shoot camera killer (past phones have severely dented it, but they've never crushed the market like this). This photographer says Apple nailed it.
The iPhone 5S beats every smartphone in the camera category – including the Lumia 1020.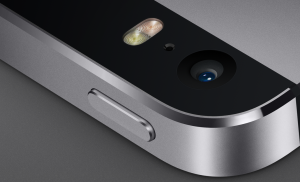 The iPhone 5S's highlight is its camera. Here's why:
Larger pixels on 8 MP sensor – The quality of a camera is not about megapixels once it gets to 8 megapixels. It's about the size and receptiveness of the pixels on the sensor. Apple increased the size of the pixels, meaning
Increased low-light performance
Better Depth of field
F2.2 aperture – helps with the two things above ^
Auto White balance – seriously needed
improved autofocus
Auto image stabilization —  no more shaky selfies and concert photos
28 Megapixel Panoramas
Live filters for quickly editing fun photos (instagram-like)
Burst Mode! Huge 10 FPS burst. This is actually faster than professional cameras. Great for sports and action photography.
120 FPS Slow Motion HD video (most video is 30 frames per second). Slow motion is a blast, but it's never been available in HD for such an amazing price before.
2 LED auto-adjusting flash for more balanced photos