Poke Vs Snapchat- Which is Better?
Snapchat and Poke, the new service competition. I've been using Snapchat for over a half a year now (our original review here), so when Facebook released Poke, a similar service, I wasn't sure it was even worth trying to get into, but what I've discovered may have changed my mind. Here's the truth on which is better from a user of both.
Both Poke and Snapshat are (normally) very whimsical applications. The difference is that while hundreds of people I know are on Snapchat, only 14 of my friends are currently on Poke. This is certainly an issue to consider, but in reality 99% of my friends are on facebook and that's the only thing required to use Poke.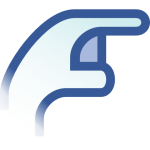 While Snapchat has the user base advantage now, facebook has 1 billion+ active users that can be brought into the system with one click. That's one thing to facebook's credit- It's incredibly easy to start, and to get into it. Unlike a new service, it's literally one click away. So for now, let's leave market share out of this and put the two products toe to toe on features. Here's a chart we made to compare the two, and our conclusions are at the end.
| | | | | |
| --- | --- | --- | --- | --- |
| Category | Snapchat | Both | Poke | Winner |
| Features: |   | Photo, Video | Pokes, Text-based messaging | Poke |
| Time Controls: | Time Range ANYWHERE from 1-10 seconds- more choice in Time |   | Time viewable choices of 1 sec, 3 sec, 5 sec, and 10 sec, | Snapchat |
| Photo Customization: | Unlimited Color Choices on Color Range | Drawing and Captions | Six Color Choices | Snapchat |
| Stability: | Occasionally Crashes |   | Very Stable So Far | Poke |
| Max Video Length: |   | 10 Seconds |   | Tie |
| Other Features: | Video-Drawing |   | Location info | Snapchat |
Conclusion:
Snapchat currently edges Poke out on features by just a tiny bit, and they currently have a far larger user based to interact with, although that could change rapidly. For now, Snapchat is superior, but it's a very close race which we'll have to look back at in a few months. Which do you prefer?