Samsung Galaxy Note Review: a phone on HGH
Phablet (phone/Tablet), fat phone, Phonezilla, BFP(Big Friendly Phone), Samsung Galaxy Hulk, the Lennie Small of smartphones.  I've had a lot of fun jokingly coming up with names for the Samsung Galaxy Note, but this serious smartphone competitor is nothing to laugh about. For the past few months I've used the Samsung Galaxy Note provided by Samsung, and it thrilled me with its' impressive speed, beautiful camera, and interesting size and earned 5 out of 5 on our scale.
For those of you who don't know, the Galaxy Note is a Ginormous smart phone by Samsung with a huge 5.3 inch AMOLED screen (the iPhone 5's is only 4 inches and past models were only 3.5 inches), 4G connectivity, and a stylus that can detect 1000 degrees of pressure and adapt the thickness of lines in drawing.
Contrary to popular belief, this phone fit in the pockets of even my tightest jeans. Carrying it around is not an issue. It's also extremely thin at 9.65 mm which is only 2 mm thicker than the iPhone 5, and it's fairly light as well. The construction is sturdy with a metal rim and glass display, although the replaceable back is flexible and a bit flimsy. If you buy this phone, you will definitely want to buy the optional replacement back with front cover attached which adds some nice protection to that ginormous screen. It charges and connects via a standard Micro USB which is not hard to find. The Note has a very functional design that is unlike any other phone on the market
The stylus does very little to add to the phone. It's an interesting concept, but it's a bit flimsy, expensive to replace, and it's not that practical. Because touch screens are smooth, writing and drawing on them is harder because you can't feel the indentation you're making I'm a feel person. If your handwriting is large and messy like mine, you won't be able to fit many notes on the screen before you run out of space and the auto detector of letters will not always work. It would still be incredible for Drawsomething though.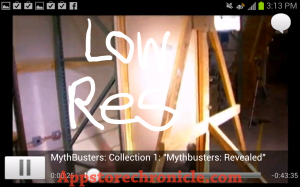 The giant screen is awesome. It's full HD which means it's pretty good for watching videos on. It's an AMOLED which is a rather new technology of display that allows for richer brighter colors, and the battery life is just about up to par with competitors despite the large display. I did find that Netflix was weak on it but I couldn't determine a cause. It was just pixellated. Gameplay was awesome. It's a more immersive gaming experience with the big display, and games like Asphalt 7: Heat (a sweet driving game) were very enjoyable.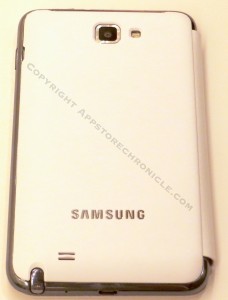 The Google Play Store, which serves as Android's competition to Apple's app store has no shortage of apps. Every search area on the phone is fantastic because it's all built off of Google technology which has been developed for 15 years. The phone ships with a wide array of helpful apps.
For one, it includes Google's own navigation app which is the best navigation tool I've ever used (and much better than Apple Maps). Because of the size of the screen, it's just like using a dedicated GPS, except that it has many more features built-in. It uses Google Maps's data, and it has a voice search function that worked perfectly. Nav is a battery drain but it has turn by turn navigation, driving lists, maps, and everything else you could need. I've used it in four states and it worked with ease on trips ranging from ten minutes to an hour.
It also has reading, music, and video apps which are connected to Google's Play Store. There are magazines, books, games, apps, videos, and music in the store. Reading is enjoyable on the big screen, and it definitely works better for people with vision problems than the iPhone. I found reading to be very easy on the eyes, and the Google books app let me read from the cloud in addition to downloading an entire book. The text wasn't as crisp as on the iPhone, but it was still pleasant and could definitely replace an eReader.
Android does have its' disadvantages. Many Android apps are less stable than on iOS due to the lower quality control standards. For example, apps crashed at a rate of about two a day on Android while on the iPhone I could go a week without a crash. With Android you may need security software, and you need to be more cautious than on a closed environment like Apple's iOS. Of course, there are advantages to this. Some enjoyable apps on Android would never pass Apple's standards department.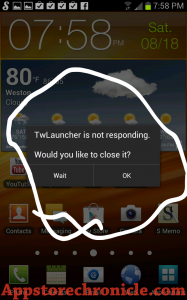 My other issue was quantity of preloaded apps. By that, I mean there were too many. There were three preloaded navigation apps for examples. Google loads several apps, Samsung loads several apps, and AT&T loads several apps. This means that I had a ridiculous number of duplicates crowding my apps. This could definitely overwhelm a first time user.
Going from an iPhone to a Note is an adjustment. Typing on the note is hard without two hands, while I regularly type with one finger on my iPhone. Samsung does offer a solution to this. They offer a mode called "one-handed mode" which can be switched to in settings and consolidates the keyboard onto one side of the phone, but of course this makes it impossible to use your opposite hand without switching modes again. This is the one area where the larger screen really hurts the Note.
The camera is phenomenal on the note. I'm not talking about the front camera which is about even par with its' competitors. The backside 8 mp camera is awesome. The screen and camera app make taking photos a breeze and scrolling through them is fun thanks to stacks. It's also great for displaying photos. The photos it takes are crisp and large, and well-lit. The colors are pretty close to what you can achieve with a $250 digital camera.  The area it can cover is also pretty large. I got a full photo of Washington Crossing the Delaware, which is a 266 Square Foot Painting hanging in the Metropolitan Museum of Art, and you could almost see the brushstrokes.
RAPIDO- This phone is fast. Its' interiors include a dual core processor and 1 GB of RAM. The 4G is relatively fast, and serves fine for watching Netflix and browsing the web. The 4G LTE which is only available in certain areas, but is becoming more prevalent is very fast. In New York and Miami I achieved speeds faster than most WIFI networks. Games downloaded in 1/10 of the time it takes on an iPhone in the same area (I tested it). It's also fantastic for tethered WIFI (using it as Wifi for your computer, tablet, etc.). I used it in an airport during a delay, in a hotel instead of paying for hotel Wifi, and during the Sandy blackout and it more than pays for itself.
The Samsung Galaxy Note is great for those who like Android, are looking for a fast phone, want to read on their phone, or enjoy taking photos with their phone. The stylus doesn't do much, but the big screen, compact build, awesome camera, and 4G speeds do. It's a solid competitor to the iPhone, one of the best Android devices I have ever used, and I highly recommend it as a smartphone.
Samsung Galaxy Note: (5/5) Excellent.