A Smartphone App That Knows Everything
What's the sine of 4.589? What's the mass percentage of magnesium in magnesium oxide? How many daily page views does Problogger.net receive  One of my new favorite apps can answer those questions and many more in an instant.
The latest on my list of app favorites is Wolfram Alpha ($4 iOS) which harnesses massive databases and supercomputing power straight to your smartphone and uses deductive reasoning to automatically and smartly interpret your search queries. Complicated sounding? Let me put this simply: It can answer your questions.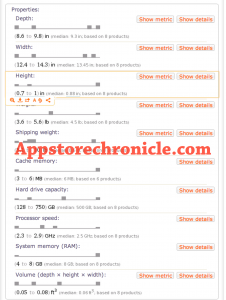 Using it I've found information on the stats of websites, the status of my flight (on time– so far), the density and percentage of mass of certain elements in compounds. It can even answer just about any math problem. It's incredible. It also knows history, geography, literature, and much, much more.
Here's the best news: You can get all of this functionality for free on their website. The tragedy is that you need the pricey app to access it from a mobile device. Still, to any high school, or college student, or curious individual, it's a worthy buy, and that's why it's on my recommended list.